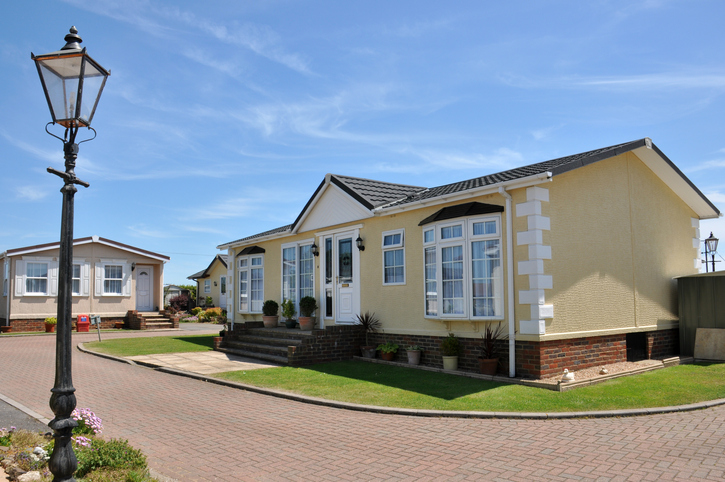 Manufactured homes are those that are built within a factory and then transported to a specific location. These homes are usually subject to a much faster construction timeline as compared to traditionally built homes. The building process also tends to be a lot more efficient, since all work is taking place within a controlled environment.
It's clear that manufactured homes have much to offer, which is why so many people are choosing them over traditionally constructed homes. However, they may not be the right choice for everyone. This guide explains some of the benefits and drawbacks of manufactured homes so you can make the best possible decision for your housing needs.
Pros of Manufactured Homes
Financial issues can sometimes render the dream of ownership out of reach. This is especially true for those who live in areas with high housing costs, who will have a difficult time finding a home that's within their price range. Manufactured homes are typically more affordable in general, with some estimates showing they're 10% to 20% less expensive than conventionally built homes.
Manufactured homes can also be built with energy-efficient, environmentally friendly materials, and some homes even receive Energy Star certification for the entire structure. Energy Star certifications are afforded by the Environmental Protection Agency to home appliances that are more energy efficient. That means they cost less money to operate and are better for the environment.
Manufactured homes can also help you save money in other ways. Because these homes are more affordable, you have more money available for customization. There are a variety of floor plans, colors, materials, and features to choose from. Many homes also have luxury options, such as hardwood flooring and marble countertops. Making alterations to an existing home or building it from the foundation up is far more expensive in comparison.
Cons of Manufactured Homes
Of course, you'll need somewhere to put your new home, and land selection can pose an issue for some people. Even if you find a suitable plot of land, it may be restricted to the building of conventional homes only. Site preparation can also be laborious and may cost more money as a result. The good news is that the trend towards manufactured and modular homes in recent years is making land selection less of an issue.
While the unique construction of manufactured homes offers increased efficiency and affordability, it can also have an impact on your financing options. Some lenders classify these homes as personal property as opposed to real estate, which means you may not be able to go the typical financing route of applying for a mortgage. You can apply for a personal property loan in this case, but the terms might not be as favorable.
We'll Walk You Through the Decision-Making Process
Fiesta Homes has specialized in manufactured and mobile homes for more than two decades. As a result, we can answer tough questions about financing, land selection, and what features will work best in your brand-new home. We also strive to keep our services affordable, so that our clients feel confident in securing the homes of their dreams.
If you'd like more information on purchasing a home in Las Cruces, NM, feel free to call (575) 525-4680 today. You can also contact us online to learn more.