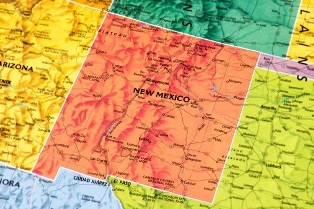 If you live in New Mexico, you already know how beautiful it is. New Mexico features mountain ranges and high desert, white sandy dunes and land forms not found anywhere else on the planet. The beauty of New Mexico is one reason to live here, and the climate is one reason to live in a modular home.
Comfort in Any Weather
Despite intense summers and some cold winters, New Mexico actually has a relatively mild climate. Sun shines the majority of the year, and you enjoy moderate precipitation. The year's hottest and coldest temperatures are easy to weather with the help of air conditioning (or evaporative cooling) and home heating system. Modular homes have high-performance HVAC systems, and superior insulation and building envelope (a result of controlled conditions during manufacture) allow home heating and cooling systems to operate at peak energy efficiency. That means in addition to indoor comfort, you enjoy low utility bills all year long.
Find Your New Home this Spring
Spring is one of the best times to find your new home. Visit Fiesta Homes to view modular home models and learn more about your options.